Our mission is to help create more love and connection between people through honest sharing.
Meet the team
Tuulia Syvänen
I grew up in a dysfunctional family where expressing feelings of any kind (both negative and positive) was frowned upon. I became passionate about self-expression and self-awareness, and learned the importance of me setting my boundaries and of me speaking up. My life's mission is to help create more love and connection between people through honest sharing and by expressing all feelings and without a need to change oneself or others. Read more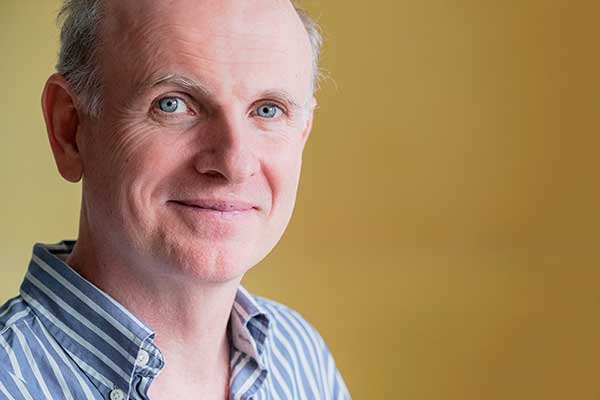 Pete Jordan
In 2015, I nervously and reluctantly attended my first Radical Honesty workshop, which blew my mind. I then eagerly participated in dozens more Radical Honesty workshops and transformed my life for the better by committing to live honestly, by expressing my resentments and appreciations in the moment and by asking for what I want. A major breakthrough for me was having honest talks with my ex-partners and family members. Read more
Bernhard Reingruber
I consider myself a recovering nice-guy. I have often been (and still am at times) concerned with doing things the "right" way and making no mistakes — a perfect life that left me stressed, inauthentic, and frequently disconnected. In order to not offend anyone and be liked by everyone, I fabricated a neat, friendly… Read more
Chelsea Workman
When I first was introduced to Radical Honesty by Bernie, something in my body seemed to scream 'YES'! and I fell in love with the practice right then and there. I love to be radically open and transparent, (for example in my article on learning to love my body hair), and consider it a speciality of mine to make myself vulnerable with others, inviting them to do the same... Read more
Micha Küchler
I got into Radical Honesty in 2017. I was recovering from a relationship in which I had been lied to a lot and I was having hard time trusting people – and myself. The first workshop totally blew my mind. I could tell people what I had been hiding from the world (and even myself) for years and they did not turn away! Quite the contrary: by sharing what I had labelled as "not shareable" I connected to them in a way I had never experienced before. Read more
Kasia Mitschke
I've always considered myself to be an honest person and I imagine many times I was sharing my truth while, at the same time, disconnecting from the sensations in my body. Now, staying present as I speak or listening to others is my great pleasure. I enjoy the intense presence, rawness, vulnerability and connection that I feel when I share honestly with others. Read more
Michael Kreuzwieser
I am a Radical Honesty Trainer Candidate and I lead transformative evenings, ​seminars and retreats about honesty and intimacy. I combine honest communication, embodiment practices, Tantra and conscious touch. I've been learning and practicing Radical Honesty since 2014, when I attended my first workshop and finally understood how I create all my own misery and drama. And how I wasn't taking responsibility for my own shit. Read more
Anna Haas
I came across Radical Honesty in 2016. I've always preferred talking about "real stuff" instead of small talk (and still found myself caught up in it way too often) and I had been longing for deeper connections with people and for more freedom (and thought that this was an unsolvable contradiction). I love the feeling of deep connection and freedom that we can create by being more honest to each other and expressing our own unique self. Read more
Would you like to join our team? Read more about different options!